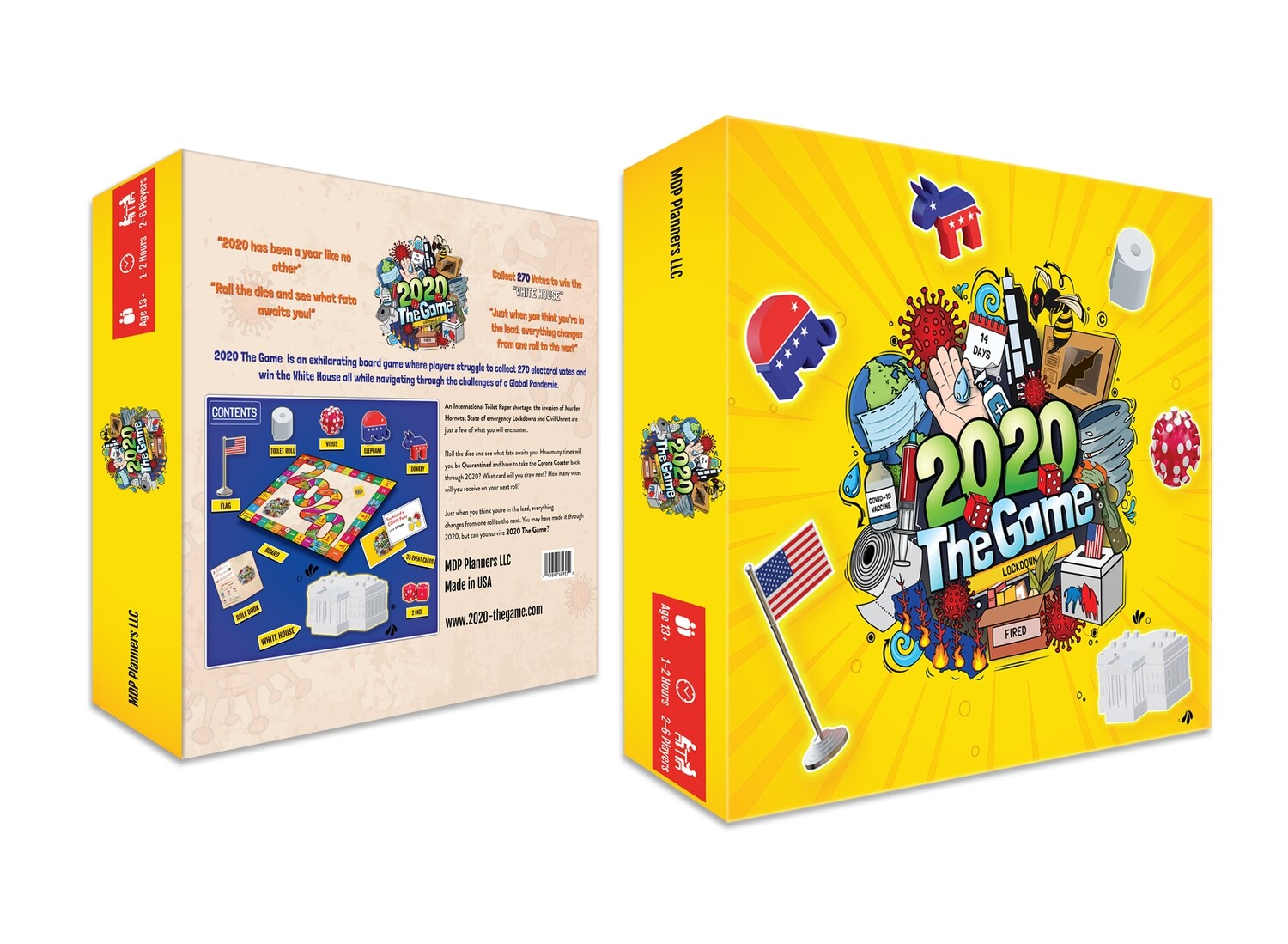 Available Now 2020-TheGame!
SKU 202001-GAME
Order your copy of 2020-The Game Now!
Product Details
The year 2020 was not like any other year, it had completely changed the way we look at life. This board game is an exciting and fun game to be played with family and friends. The game revolves around the events that took place during the year 2020, including the Global pandemic, an international Toilet paper shortage, the invasion of Murder Hornets, California wildfires, and Civil unrest, just to name a few. The main object of the board game is to be the first player to collect 270 Electoral Votes and win the White House. When the player happens to land on the Quarantine space, they have to follow the 2020 game path downward on the board. Just when you think you're in the lead, everything changes from one roll to the next. You may have made it through 2020, but can you survive 2020 The Game

2020 The Game comes with the following components, they are 35 Event cards, 2 Dice, a Rule book, The board, and 6 game pieces including the White House, the Flag, COVID-19, Elephant, Donkey, and Toilet Paper.

Save this product for later